In a sports relay, a team covers a distance in turns—a baton passing from one runner to the next. MRelay is an intellectual team sport bringing together leading thinkers, philosophers, fashionistas, mavericks, activists, provocateurs, architects and doyennes to share insights and ideas throughout a marathon conversation relay.
After contemplating the formal and informal architectural structures that define our urban landscapes, it's time to contemplate the role of Dreaming and imagination in the way that we inhabit these spaces and come together. What is the role of dreaming and imagination? Can we envisage a utopian future through dreaming the world awake?
This session will be hosted by Indigenous soprano, actor, composer and playwright Deborah Cheetham AO.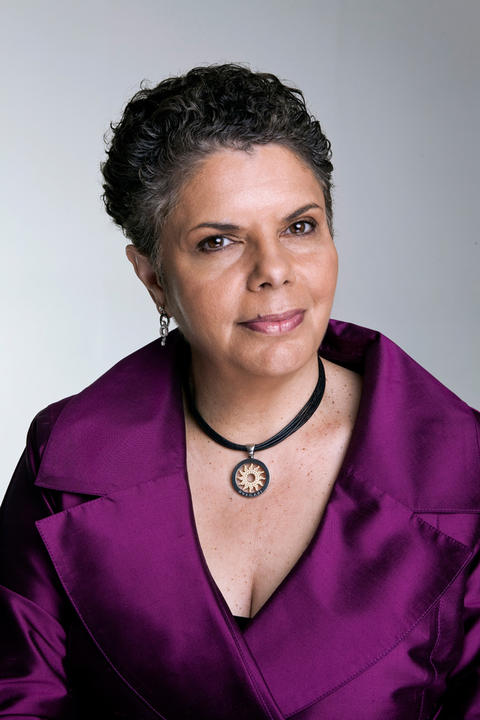 Speakers from diverse fields will participate in rapid conversations (interviewing a fellow guest for 15 minutes, and then another for 15 minutes) to form a calibrated chain reaction of ideas, murmurings and proclamations. The Dreaming segment will include 87-years-young philanthropic advocate and Melbourne treasure Betty Amsden AO; young artist and recent graduate of the Victorian College of the Arts Secondary School Andrew Fraser; Tony Birch, author, philosopher and academic; Dr Emma Burrows, who leads a multidisciplinary research program at the Florey Institute of Neuroscience and Mental Health; musician, artist, curator and artistic director of Liquid Architecture festival of experimental sound art Joel Stern; and veteran actor and local hero Jack Charles.
Audiences can attend at any point of MRelay—you can pop in for 30 minutes to see someone in particular or, if you're game, join the marathon and stay the whole day. RSVP on Facebook here and don't forget to use #mrelay when posting about the event.
The other events as part of MRelay are Pavilions, Intimate Publics and Nocturne. View the whole MRelay program here.
MRELAY: DREAMING SCHEDULE
5.00pm – Introduction
5.15pm – Deborah Cheetham + Betty Amsden
5.30pm – Betty Amsden + Andrew Fraser
5.45pm – Andrew Fraser + Tony Birch
6.00pm – Tony Birch + Emma Burrows
6.15pm – Emma Burrows + Joel Stern
6.30pm – Joel Stern + Jack Charles
6.45pm – Jack Charles + Deborah Cheetham
7.00pm – Conclusion
Please note schedule is subject to change on day.
Watch every conversation from Part 3 below, and then click here to view our Facebook photo gallery of the entire day.