In a sports relay, a team covers a distance in turns—a baton passing from one runner to the next. MRelay is an intellectual team sport bringing together leading thinkers, philosophers, fashionistas, mavericks, activists, provocateurs, architects and doyennes to share insights and ideas throughout a marathon conversation relay.
Drawing our marathon MRelay to an end, and moving from dusk into night, Nocturne will ruminate on what transpires under the cover of darkness. What does the night offer? Is it merely a change in atmosphere, or does the sundown bring with it a space for relief and retreat? What can transpire under the cover of darkness, outside of institutional hours?
This session will be hosted by Wheeler Centre director and man about town Michael Williams.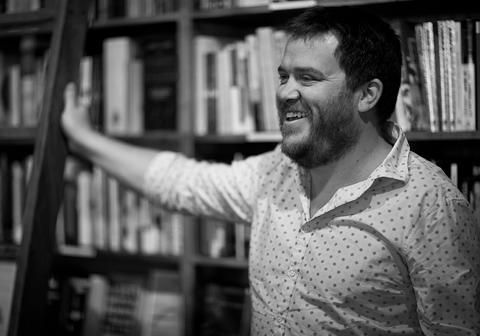 Speakers from diverse fields will participate in rapid conversations (interviewing a fellow guest for 15 minutes, and then another for 15 minutes) to form a calibrated chain reaction of ideas, murmurings and proclamations. The Nocturne segment will include provocative photographer and art world luminary Bill Henson; mathematician and professor of statistics Sally Wood; dramatic auteur and genre-defying chanteuse Sophia Brous; editorial director at The Good Copy Penny Modra; internationally acclaimed artist, dancer and choreographer Atlanta Eke; and Barrie Barton, social entrepreneur and founder of Right Angle Studio. 
Audiences can attend at any point of MRelay—you can pop in for 30 minutes to see someone in particular or, if you're game, join the marathon and stay the whole day. RSVP on Facebook here and don't forget to use #mrelay when posting about the event.
The other events as part of MRelay are Pavilions, Intimate Publics and Dreaming. View the whole MRelay program here.
MRELAY: NOCTURNE SCHEDULE
8.00pm – Introduction
8.15pm – Michael Williams + Bill Henson
8.30pm – Bill Henson + Sophia Brous
8.45pm – Sophia Brous + Penny Modra
9.00pm – Penny Modra + Sally Wood
9.15pm – Sally Wood + Barrie Barton
9.30pm – Barrie Barton + Ben Shewry
9.45pm – Ben Shewry + Atlanta Eke
10.00pm – Atlanta Eke + Michael Williams
10.15pm – Conclusion
Please note schedule is subject to change on day.
Watch every conversation from Part 1 below, and then click here to view our Facebook photo gallery of the entire day.