MPavilion is commissioned by the Naomi Milgrom Foundation—a new not-for-profit organisation that exists to initiate and support great public design and architecture projects. The Foundation champions projects that explore design's close interconnection with contemporary culture. In doing so it seeks to create new public and private partnerships in the civic space—a goal that its chair, Naomi Milgrom AO, has always passionately pursued.
The Foundation is dedicated to:
Commissioning bold new architecture and design projects

Creating the annual MPavilion architecture commission and design event

Collaborating with cultural and educational institutions on a related free public event program

Creating new public/private partnerships between the philanthropic, government and business sectors

Exploring the social, economic and environmental value and impact of design

Positioning Melbourne as Asia-Pacific's hub of design and architecture

Promoting public participation through free entry and accessible programming

Raising awareness and celebrating contemporary Australian and international architecture and design
"I want to initiate truly inspirational cultural, design and architectural projects that just wouldn't happen otherwise. I am also excited to be initiating these projects through new public/private partnerships and collaborations."

—Naomi Milgrom
Projects supported by the Naomi Milgrom Foundation include:
David Bowie Is... Education Programs (ACMI, 2015)
The Australian Centre for the Moving Image (ACMI) will be the only Australian venue to showcase the lauded Victoria and Albert Museum (V&A) exhibition, David Bowie is... as part of the prestigious Melbourne Winter Masterpieces series 2015.
The Naomi Milgrom Foundation is proud to support the David Bowie is… Education Programs.
ACMI has a strong reputation for developing and delivering wonderfully rich and varied education and public engagement programs; stimulating debate and thought, and delving into new directions in contemporary art, discovering new thinkers and possibilities.
The David Bowie is… Education Programs will capitalise on this unprecedented opportunity to engage audiences with the creative processes of David Bowie as a musical innovator and cultural icon. These programs will support and explore his shifting style and constant reinvention through film, music, fashion, art, costume and design through a range of talks, seminars, film screenings and workshops.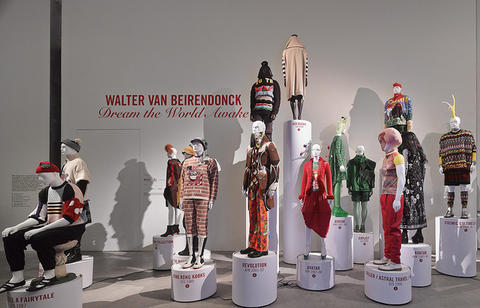 Walter Van Beirendonck: Dream the World Awake (RMIT Design Hub)
In 2013, Walter Van Beirendonck: Dream the World Awake was the first major international event to be presented at RMIT Design Hub. The retrospective exhibition of the work of Belgian designer Walter Van Beirendonck travelled to Australia after it was first presented by the Antwerp Fashion Museum in the autumn of 2011.
"Here today I see people of the arts world, I see people of the education world, representatives of different cultural organisations, and I see people who are interested in fashion, textiles and fabrics. Normally these worlds are split, but Walter Van Beirendonck is bringing these worlds together."

—Chris Dercon, Director, Tate Modern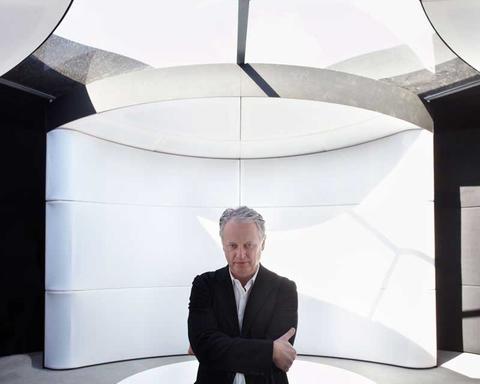 Ben Evans and Amanda Levete (RMIT Design Hub)
Ben Evans, director of the London Design Festival, visited Melbourne in early 2014 to give a lecture and take part in a panel discussion with UK architect Amanda Levete (AL_A) at RMIT Design Hub on the topic: 'How can the festival model take a leading role in procuring innovation and experimentation in design through festival programs?'.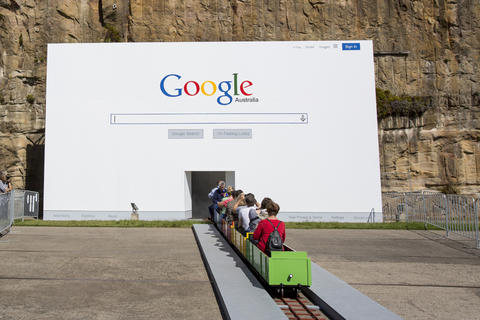 Callum Morton, The Other Side (19th Biennale of Sydney)
Callum Morton's installation for the 19th Biennale of Sydney, You Imagine What You Desire, took visitors on a ghost train–inspired journey to experience a range of surprises devised by the artist. Morton used light, sound, wind and smoke to create a type of elemental atmosphere that is unexpected in rides of this type.
Hollywood Costume (ACMI)
During winter 2013, ACMI hosted Hollywood Costume—an exhibition direct from the Victoria & Albert Museum (the V&A) in London, featuring the most comprehensive collection of film costumes ever assembled.