In a sports relay, a team covers a distance in turns—a baton passing from one runner to the next. MRelay is an intellectual team sport bringing together leading thinkers, philosophers, fashionistas, mavericks, activists, provocateurs, architects and doyennes to share insights and ideas throughout a marathon conversation relay.
The second leg of MRelay is Intimate Publics, and will focus on intimacy and connectivity within the public realm. What are Intimate Publics? What of our intimate selves do we share in both physical and online social spaces? How do we find places of intimacy and connectivity in the public realm? What are cross-communal informal architectural spaces?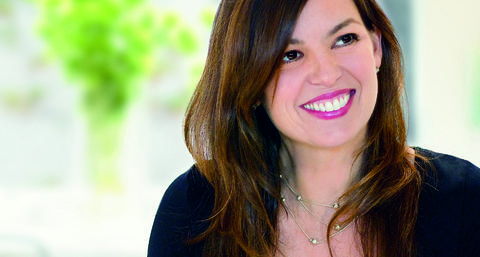 This session will be hosted by favourite local actress, comedian and radio presenter Jane Kennedy.
Speakers from diverse fields will participate in rapid conversations (interviewing a fellow guest for 15 minutes, and then another for 15 minutes) to form a calibrated chain reaction of ideas, murmurings and proclamations. The Intimate Publics segment will include new Victorian Minister for Creative Industries Martin Foley; Larissa Hjorth, an artist and digital ethnographer who specialises in gaming cultures; architect and urban designer, and director of city design at the City of Melbourne, Rob Adams; fabulous feminist and editor of Filmme Fatales Brodie Lancaster; Christine Nixon, former chief commissioner of Victoria Police; Melbourne Business School professor Robert Wood; and Richard Watts, a writer, broadcaster and critic who hosts 3RRR's flagship arts program, SmartArts.
Audiences can attend at any point of MRelay—you can pop in for 30 minutes to see someone in particular or, if you're game, join the marathon and stay the whole day. RSVP on Facebook here and don't forget to use #mrelay when posting about the event.
The other events as part of MRelay are Pavilions, Dreaming and Nocturne. View the whole MRelay program here.
MRELAY: INTIMATE PUBLICS SCHEDULE
2.00pm – Introduction
2.15pm – Jane Kennedy + Martin Foley
2.30pm – Martin Foley + Larissa Hjorth
2.45pm – Larissa Hjorth + Brodie Lancaster
3.00pm – Brodie Lancaster + Richard Watts
3.15pm – Richard Watts + Robert Wood
3.30pm – Robert Wood + Christine Nixon
3.45pm – Christine Nixon + Rob Adams
4.00pm – Rob Adams + Jane Kennedy
4.15pm – Conclusion
Please note schedule is subject to change on day.
Watch every conversation from Part 2 below, and then click here to view our Facebook photo gallery of the entire day.