Sunday 18 January 2015, 12.57pm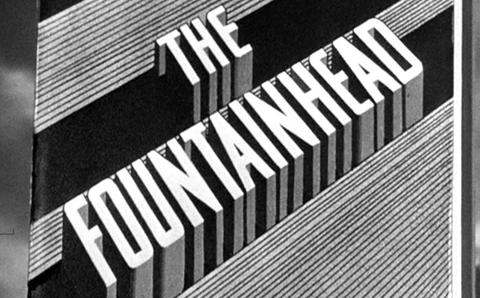 Gus Berger and his Blow Up Cinema team will be inflating their screen at MPavilion on Tuesday 20 January and Wednesday 28 January to present two architecturally minded classics. Both screenings are free (no need to book) and we'll be going ahead rain or shine (aka indoor cushions or outdoor grass). Check out the mini-program below and put a popcorn session in your diary!
The Fountainhead 
Tue 20 Jan, 8–10.30pm
"Do you want to stand alone against the whole world?" King Vidor's 1949 adaptation of Ayn Rand's best-selling and highly divisive novel is loved for its breathtaking cinematography (Robert Burks) and art direction (Edward Carrere), and oft-despised for its extreme right-wing views and ethics of egoism. Gore Vidal called Rand's thinking "nearly perfect in its immorality," but the New York Times called Vidor's film "masterful."
What's it about? Architect Howard Roark is "a man as unyielding as the mighty structures he builds." Dismissing the voices of safety, convention and compromise, he's willing to sacrifice the woman he loves—or even demolish his own work—to maintain his individuality and vision.
I Am Love 
Wed 28 Jan, 8–11pm
Luca Guadagnino's 2009 insta-classic follows the changing fortunes of a wealthy Milanese family and its matriarch Emma Recchi, played by Tilda Swinton. What happens to their orderly world, governed by tradition and duty, when passions intervene?
Largely shot in the Villa Necchi Campiglio, designed in the 1930s by Milanese architect Piero Portaluppi, the film's built mise-en-scene echoes its primary themes—described by critic Roger Ebert as "the ancient war between tradition and feeling."